The Lesson from 2022? We're A Community of Professionals Thanks to You!
We've been looking back at the challenges of 2022 and taking a moment to appreciate something awesome the past year has taught us! That lesson? When we double down on our relationships as a family of architecture and design sector professionals, bold ideas and big results still happen, even in challenging times.
This means your work and expertise, as a valued client, have been deeply appreciated. After all, your inspiring projects, ideas, feedback and collaborations have been the backbone of a year when we all insisted on delivering quality in the face of global disruption to business elsewhere.
As our holiday season thanks for 2022, we asked MetroWall General Manager Jared to reflect on three ways we've all worked as a community in 2022, as well as reveal a charitable gift we've made as a gesture of appreciation.
Our 2022: What We Achieved Together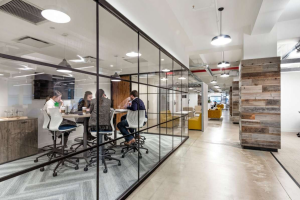 Instead of just thinking about the highs and lows of business in 2022, we've been talking about HOW we've all worked together and the difference this has made to your projects in the past 12 months.
1) The value of trust: "Our clients know that the outcomes we achieve are, in large part, a result of the community that we choose to surround ourselves with.
"That's why we deeply appreciate the trust placed in us. In June 2022 we sought to repay this trust by reminding clients, our community of professionals, of how we could help as a supplier during turbulent times for business. As a family-owned company, trusting relationships are priceless to us and have been the backbone of our industries in 2022."
2) Feedback helps us grow…together: "We've listened to client feedback throughout the year and we'll continue to evolve our products and service based on the ideas and insights provided by valued customers.
"Particular thanks to everyone who took part in our year-end survey as this type of outreach is going to play an important part in constantly looking for ways to make our products and customer service even better."
3) An unshakable sense of ambition: "We've loved seeing how the community of architecture and design professionals we work with have been as ambitious as ever in the face of challenges in the global business environment.
"Our customers' determination to work with us to deliver bold ideas and innovations to inspire tenants and improve their health and well-being, as well as the sustainability of our environment, has been more evident than ever!"
The result? The supportive, collaborative, trusting partnership between your work and MetroWall we've developed in 2022 makes the forecast good for stunning project outcomes in 2023…no matter what challenges the year brings us!
Our Thanks for Your Support in 2022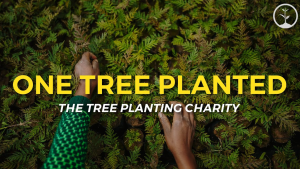 In honor of clients and friends like you, we're donating $1,000 to One Tree Planted, who'll use the funds to plant trees in urban communities across the United States.
This token of appreciation supports our commitment to give back to the communities we serve and is an acknowledgement of our deep appreciation for our customers and the role you play in our collective success.
A final word from Jared: "Thanks to you, MetroWall has grown to become a trusted partner in the buildout of interior spaces because of the relationships we have cultivated with our customers and the culture we foster with our team.
"Our ethos 'More is Possible' has been our compass as we place serving your needs at the heart of our approach, and will be our foundation going into 2023. We're excited about meeting the challenges of 2023 with you.
"In the meantime, tell us how we can help you! As always, to speak to a MetroWall partitional wall specialist simply contact us or if you would like to reach out to me directly, please email me at Jared@metro-wall.com "
Wishing you a very happy holiday season and a healthy and prosperous New Year from everyone at MetroWall