Our team of premium glass wall interior experts is growing.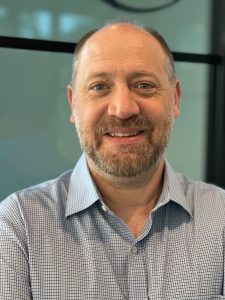 Meet one of our newest architectural representatives: Tim Donaldson. Tim works with architect and design clients for projects in the DC, Maryland, and Virginia (DMV) region. Tim is a fenestration industry veteran and is passionate about innovative design and clean aesthetics. "I love the technical aspect of glazing systems and hardware," he explains. 
What excites you most about working in the design and build industry? 
I find working with design professionals to be very rewarding as I care very much about the same things they do. The building community is where the rubber hits the road, and I thrive in multi-stakeholder projects with short timelines. 
What's your goal when working with clients?  
I want my work with the design community to feel collaborative. I always want to propose something to a client that fits their aesthetic goal or project budget.   
What excites you most about working with the MetroWall team? 
From day one I have been impressed with the entire MetroWall team. Everyone has the same goal:  We want to provide premium glass wall systems with excellent and transparent customer service throughout the entire proprietary, vertically integrated process.  
---
If you have a project that calls for premium glass wall interiors in the Washington, DC area, contact us or download our brochure to learn more about MetroWall and how our proprietary, integrated process can make a difference on your next project.