Guest Author- Joseph Baho, Marketing Intern
My name is Joseph Baho. I am a rising sophomore at James Madison University where I am studying business. I am interested in all aspects of business; specifically finance, marketing, sales, and analytics.
I began my four-week internship program here at MetroWall in July of 2023 and I could not have asked for a better beginning and experience in the corporate business world! Within my first day interning here at MetroWall I was greeted with nothing but smiles, positivity, and swag which is what the premiums are nicknamed here. I could not have asked for a better way to walk into an unfamiliar place. While walking in that door I was extremely nervous, but almost instantly those feelings transformed into excitement as I could tell I was in fantastic company here, and yes, the swag was awesome!
I knew after finishing my first year of college as a business major that I needed to get my feet wet in a business environment, which is exactly why I wanted to get an internship. Because I am so passionate and interested in multiple different components of business, I found it important to start at my young age to really learn about each one in a live point of view to help gear my future in the right direction and pursue my ultimate passion and field of work.
During the first week of the internship, MetroWall did a wonderful job at allowing me to get a glimpse into each of the departments because of my interests in so many different fields. This consisted of brief one-on-one meetings with the head of each department and really getting a feel for what they do and the way each department operates for the company. This experience really gave me a good perspective on the overall flow of the company, how it all comes together, and ultimately the differences along with the similarities in each department.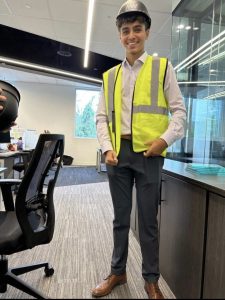 Throughout my internship I have assisted on numerous projects such as: creating and capturing content for social media pages, conducting a PR outreach list for possible media outlets, studying about the analytics behind content distribution, and proposing business recommendations and assessments.
But my favorite experience throughout the internship was the tour of MetroWall's new showroom at 10 Grand Central in New York City. Being able to go into the city and see a luxurious building like that at my age is something I will be taking away with me from this experience. From this, I was able to learn key parts of creating content and the different pieces and angles worth capturing as the floor was under construction.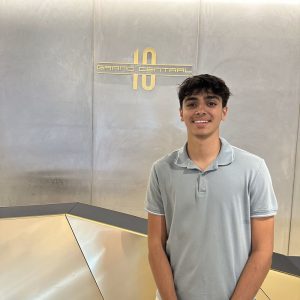 Everything I have been able to learn has been super useful and informative. Probably the most useful technique/skill I learned was writing and formatting a formal business recommendation and assessment. It was something so useful that I know it will be used for the rest of my career. Bill DiMasi, the VP marketing director at MetroWall learned this specific format during his first job when he was around my age. He has used it ever since and I was very appreciative when he was able to share it with me. Not only is this something useful when you want to get something approved, but also just a very organized and effective way to process your thoughts and ideas out which is why it stuck out with me so much.
Being a student at JMU has really helped me throughout this internship. Even with only one year of classes some of the classes and curricula I have taken and learned have already been translated into the business environment. Business Analytics 1 helped me be aware and informed of the techniques used in researching and conducting analytics. Communications previewed what it is like working with a group of people and communicating through meetings, and writing gave me practice on all types of writing styles that allowed me to transfer some background knowledge to the recommendations and assessments I was able to write here. All in all, JMU without a doubt played a key component in my preparation and skillset in this position and internship.
I could not thank MetroWall enough for this experience. It was an honor getting to learn from everyone in the company and what working in a corporate business environment is all about. I look forward to continuing learning at JMU this upcoming year and excelling in the business world. I am forever grateful for this opportunity!