For professionals like designers and architects, finding the right glass partition provider isn't a simple exercise. That's because the quality of the provider and their work can have so much impact on the schedule, the performance of the product and – most of all – the final 'wow' impact of the partition itself.
Metrowall's clients often find us after searching for a professional partner they can trust to be an asset to their project.
To make the search for the right provider easier for you, we've compiled ten essential questions you should ask of a potential glass partition provider if you're determined to find better customer experience and a 'wow' finished result.
Choosing a Glass Partition Provider: The Essential Questions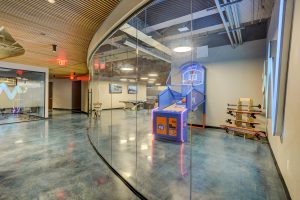 Firstly, what makes us glass partition experts? Well, we've been designing, manufacturing and installing partitions purpose-made to wow since 2007.
Using their experience of delivering stunning partitions for demanding professionals, our specialists strongly recommend using a simple checklist to make sure you have've found the right partnership for your project…
1. Who will be your point of contact: Knowing how many people you will have to deal with in advance is a must. Will there be a sales rep, a billing department, a shipping office? Or just a single person who will handle all your questions?
Tip: Look for an entirely in-house set-up. We're proud to make, store, dispatch and install our own glass partitions all from New York State so this means one person can help each client before, during and after their order.
2. Inventory, inventory, inventory: How much and where is it stored?! Especially in 2022, knowing the location and quantity of inventory before your order is a big indicator of a fast, assured lead time.
Tip: A provider should welcome these kinds of questions! Look for simple answers with clear, detailed answers. Every time.
3. The gut instinct test: How have you found their service and support right from that very first call or email?
Tip: Friction right at the start of a professional relationship almost always means a difficult process, always trust your first impressions.
4. Off the shelf or bespoke: A downmarket supplier will be quick to cut corners with 'stock' solutions based on the product that suits them best.
Tip: The right glass partition partner will be keen to collaborate to create something made to excite and delight. Ask if they have in-house R&D!
5. Assess the estimate and design process: The quality of the information at the early stage is another great indicator of the standards you can expect.
Tip: Look out for the length of time it takes to receive shop drawings plus check that the estimate is clear and comprehensive. 
6. Expect samples, always: Samples should be available to give a physical indication of quality as well as a way to examine the construction and materials in detail.
Tip: A professional glass partition specialist will be bursting to tell you about the technical specification, source and quality of every part of a partition! 
7. Study the client list…hard: Does the provider's client list give you immediate confidence in their ability to make an awesome partition happen for you?
Tip: A client list should instantly impress and give some indicator of the provider's reputation in their industry. For example, you'll find MetroWall clients and testimonials proudly shown on our homepage.
8. Think about local knowledge: Supplying a glass partition and understanding your local area are two different things. Getting this wrong is a frequent source of delays and frustration.
Tip: Ask about their experience with local challenges. In our state – New York – this means dealing with unions, freight elevator restrictions, off hours noise rules, trade coordination, building rules & regs, sidewalk/street access, labor requirements and more!
9. Shipping details matter: A supplier who will simply drop a crated partition to your site using a delivery company opens up a risk of damage AND leaves you with crates to deal with.
Tip: Look for an in-house delivery service like MetroWall's dispatch service (part of our 'concept to completion' service) as it means the provider can keep the partition safe right up to installation and even remove crates from the site.
10. Ask about the 'why' AND 'where' of the whole supply chain: Ask about the geographical location of every part of the manufacturing to delivery process.
Tip: An overseas link in the supply chain adds a risk to lead times! One element of your partition winding up stuck in a container somewhere breaks the entire lead time process. For example, this is why we insist on higher quality locally-made glass.
Ready for a more professional glass partition experience? Following this approach means you will'll have taken the right steps to source a faster, easier glass partition provider.
Why You Need to Know About MetroWall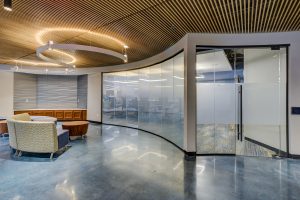 We are're proud to be much more than just a supplier for the professionals who rely on us for expert help to make their glass partition project as easy as possible.
That's because our team, using years of industry experience, approaches each project as a consultant to ensure successful project outcomes.
We even design, manufacture, store and install our glass partitions ourselves right here in New York.
Ultimately, professionals work for us for two big reasons: our 15 years of experience and our local inventory as this means expertise without the delays!
For product inspiration plus sustainability and LEED data click here. To speak to a MetroWall partitional wall specialist simply contact us. We're here to help.
See also: Single or Double Glazed Partition? Start With This Question