Our team of glass wall interiors experts is growing.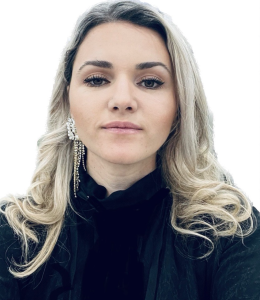 Meet one of our newest architectural representatives: Erlita Berisha, CPSP, CPSL. Erlita joined the team in the spring, and she is currently working with architect and design clients across New York, such as Long Island, Westchester, Queens, Staten Island, and Manhattan. Erlita has over 12 years of experience in the architectural space and has a background in interior design. "I love meeting new people every day and helping them design creative interiors," Erlita explains. She's excited about being a go-to for architect and design teams looking to use premium glass wall interiors in their design.
What excites you most about working in the design and build industry? 
I am passionate about this industry and love expanding my circle. I always look forward to meeting new people and working with them to design creative spaces and bring bold concepts to life. 
What's your goal when working with clients? 
My clients are my priority. Fostering a relationship that's long-lasting is always a focus for me. I think understanding their needs, being resilient, and having empathy is key to creating a successful client experience. 
What excites you about working with the MetroWall team? 
Everyone is so polite and willing to help. What amazes me is the teamwork and all the meetings focused on making sure everyone is successful and has what they need to achieve their goals.  
---
If you have a project that calls for premium glass wall interiors in the New York City area, contact us or download our brochure to learn more about MetroWall and how our proprietary, integrated process can make a difference on your next project.